Ugandan Music Producer HerbertSkillz On Is Working On A Joint Album With Jethro And Ed Sheeran.
Ugandan music producer Herbertskillz of Sound Makers Music met British singer Ed Sheeran's rap star cousin called Jethro Sheeran aka Alonestar who is also an extremely successful musician and shares many of Ed's early experiences within the music industry with him, After Jade his wife and manager arranged for them to meet in a studio in London a few months ago.
Since then they have been working hard in various studios in Bristol and London and from Sound Makers studio on a new Album to be released early next year 2020 and it features many fantastic talents including Jethro and Ed Sheeran himself.
The album, Sunshine and Rain uses many of HerbertSkillz Beats as he's responsible for much of the production, Jethro wrote many of the lyrics for the songs including the one he made with Ed Sheeran.
Jethro said;– "Its going to be a massive album, I love it and I'm sure everyone else will too, When I heard Herbertskillz music and production I knew it was right time for a song and many more on my album, he has a very special touch which makes the music unique, and many top artists, labels and film companies agree."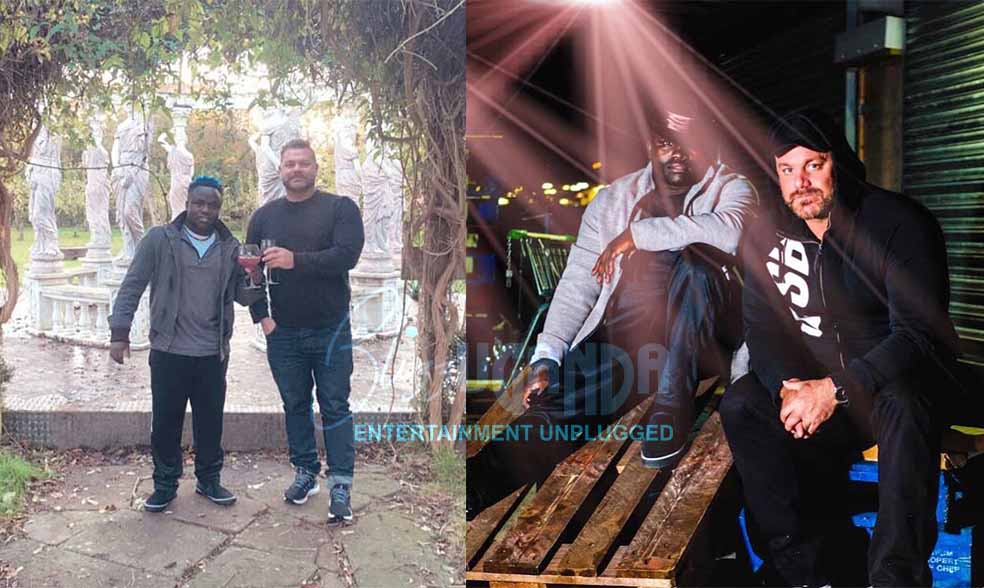 Regarding his connection with Ed Sheeran, Jethro, who sings under the name Alonestar, said:
"We are cousins and have always got on really well and out of all of the family we're the ones who are musical and we used to sing and perform together at local gigs and to the rest of the family at Christmas, and family gatherings. "Eventually we started recording our own songs and I took Ed to his first recording studio at Lime House and we made our first song together"
Jethro and HerbertSkillz said they have been invited to perform a song they have collaborated on with Ed Sheeran on the Chorus, in a blockbuster film scheduled to come out next year made by Millennium Films, who in 2019 had the biggest box office movie of the year called "Angel has Fallen" starring Gerard Butler.
The song is going to be released next year as a single and will feature on Jethro Alonestar's new album. Herbertskillz said the song that the film company wants to use features Ed Sheeran.
Jethro Sheeran has been talking with Millennium Films, who love one of the songs and they want us to perform it in one of the movies in a club scene, which we are very excited about.