Bobi Wine On Same List As Beyonce And Other Top Stars On 2019 'Faces Of Global Black Excellence.
Kyadondo East legislator Robert Kyagulanyi Ssentamu alias Bobi Wine, Nigerian music star Burna Boy, and soccer star Sadio Mane are among the top personalities that have featured on the 2019 Faces of Global Black Excellence according to the Face2Face Pan-African media and events company based in New York city, USA.
For Africans and people of African descent, the decades since the 20th century have been nothing short of taking stock of how much progress we have made.
It is therefore incumbent on us to celebrate ourselves, highlighting what we have done excellently and yet, remindful of the gaps to be bridged. There are certain individuals who embody these bits of excellence and year in and out, any attempt to draw a list of excellent black people is really worthwhile.
According to the Face2Face Pan-African media and events company based in New York, USA, MP Bobi Wine has been credited for being a progressive politician and lawmaker in Uganda, a country ruled by the dictator Yoweri Museveni.
Since his surprise election into Uganda's parliament, Wine has pushed quite fearlessly against the ruling government's repression of democracy. His fame comes from the fact that he does this so brazenly while appealing to the hopes and dreams of Uganda's youth.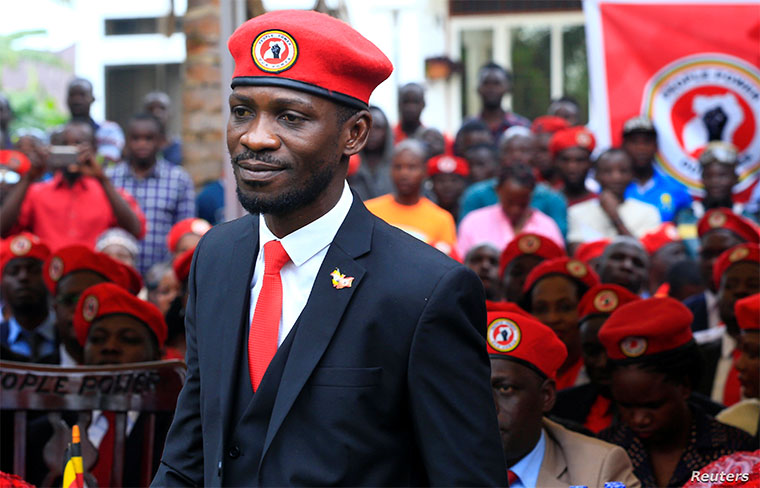 "Thank you Face2Face Africa for this humbling recognition. May we continue inspiring one another until we put mother Africa in its rightful place," Stated MP Bobi Wine through his Facebook official account.
MP Bobi Wine was named alongside 19 other African black personalities mention US actor Tyler Perry, 2019 Noble Peace Prize Winner and Ethiopian Prime Minister Abiy Ahmed, Kenyan US based actress Lupita Nyong'o, and Cori 'Coco' Gauf, the youngest ranked professional tennis player in the world at the age of 15 among others.
This 2019 Faces of Global Black Excellence list comes just one day after Bloomberg, a global leading agency in business and financial data, news and insight named the youthful MP amongst 15 people to watch in 2020 going on to describe the ghetto gladiator as a pop star and leader of a loose opposition group called People Power, likely to challenge Yoweri Museveni in the 2021 presidential election.