Balaam: I Want To Fly Back Eddy Kenzo In Uganda And Recruit Him In NRM Like Ashburg Kato.
Balaam reveals plans of bringing Eddy Kenzo back home, despite the country still being on Lockdown because of Coronavirus.
Renowned events promoter and ruling National Resistance Movement brocker, Balaam Barugahara has revealed his latest plans of bringing famed singer Eddy Kenzo back home.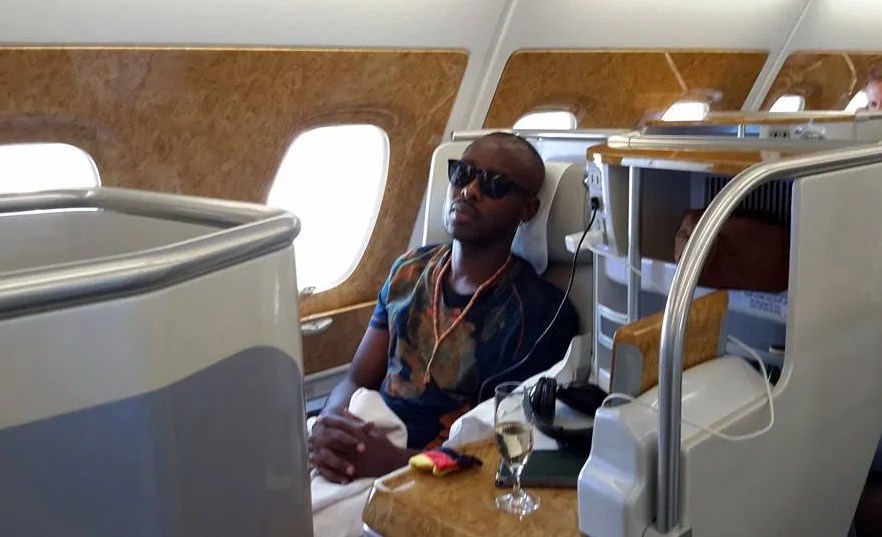 Currently stuck in the West African country of Ivory Coast due to the COVID-19 lockdown, the Big Talent Music Group CEO is desperate to return back home on whatsoever conditions be it being quarantined to ascertain whether he is carrying the deadly pandemic or not.
Done with seducing renowned People Power opposition blogger, Ashburg Katto to cross over to the NRM ruling government, the CEO Radio 4 has revealed how he is working around the clock to make sure that the "Signal" singer is back home safe and sound from Ivory Coast.
"Congratulations #Kenzo for the YouTube Award.We are working with the concerned to ensure you are safe & back home at the earliest," said Balaam Barugahara through his socials.
Let us hope that "Ssabavulu" isn't on his next errand of seducing Eddy Kenzo to confess his allegiance for the NRM ruling party.