National Council For Higher Education Considers Canceling Quiin Abenakyo's Degree.
National Council for Higher Education (NCHE) has been petitioned again to start investigations into former Miss Uganda Quiin Abenakyo's degree that was awarded to her last year on the 69th graduation ceremony of Makerere University.
Abenakyo graduated with a bachelor's degree in Business Computing from Makerere University Business School (MUBS), however some people from the public criticized her degree claiming she had failed a certain course unit (Financial Management) yet she was able to graduate with a second class upper degree.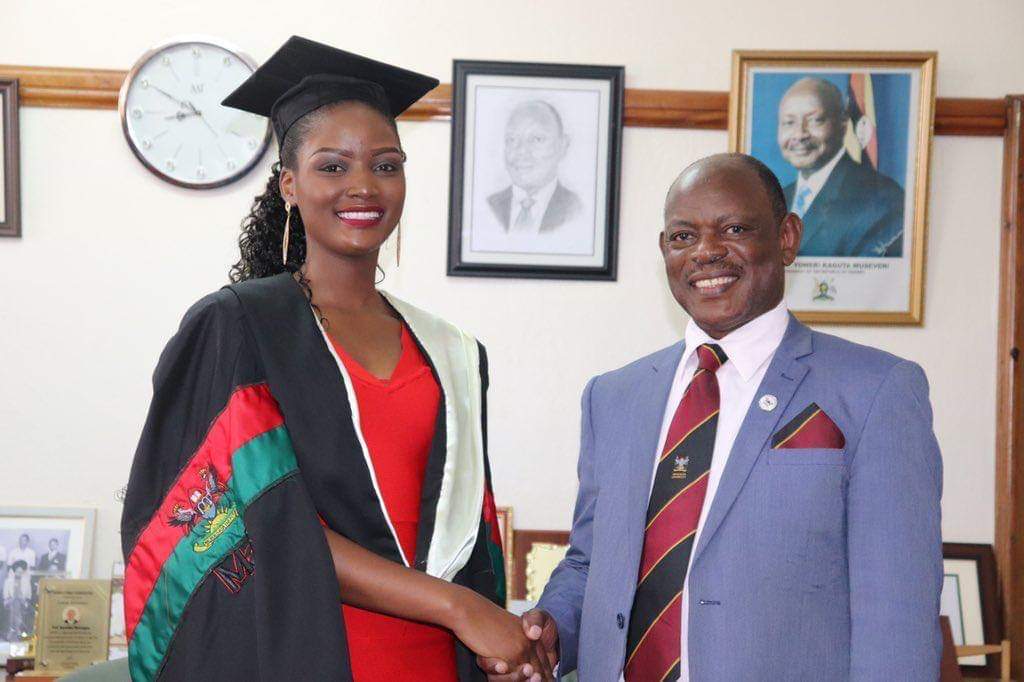 Among the concerned people was David Musiri, who was a second year student pursuing a Bachelor of Commerce (BCOM) from Makerere University by then. He petitioned NCHE and CID to start investigations on Makerere University vice chancellor Prof Barnabas Nawangwe and Prof Wasswa Balunywa the MUBS principal. Musiri believed that the mentioned officials issued a fake degree to the former Miss Uganda even though she did not complete all the legal requirements for her to graduate.
It is said that Quin Abenakyo had to re-do the Financial Management paper on 1st September 2018 but she was unable to do it because of her involvement in Miss World competitions and the university assisted her with a special examination that was contrary to the Makerere University academic policy guidelines.
Musiri did not get any response from NHCE and he had given up on the matter but after sometime he changed his mind and awakened the case.
According to Mr. Isaac Semakadde, Musiri's lawyer, NCHE is mandated to investigate into Uganda's higher education system to see that if all the activities and outputs of higher institutions of learning are in line with what NCHE expects. He also added that he had sent an email to NCHE and he is expecting to get feedback from them soon.