Controversial Prophet Elvis Mbonye Set To Celebrate His 44th Birthday With More Style, Swagg, And Money.
This Saturday, 27th March 2021, Zoe Ministries, Prophet Elvis Mbonye is going to be hosting mega celebrations for his 44th Birthday and will be streaming everything Live on Facebook.
The showy prophet will be celebrating his new age with major entertainment expected to be by Zoe Melodies, his Church Chaoir that recently just released a 6-track EP titled "Greater LoveL" . Other hits included Body of Christ , Mr. Politician , Awesome God , Rhythm of Heaven and The Place of Encounter.
Prophet's Mbonye's birthday falls on March 27th, and he celebrates it every year, apart from that of 2020 which was affected by Covid-19, making him celebrate it from home during the lockdown.
Now that churches are open, Mega celebrations are expected to be held and Blizz Uganda will be feeding you Live Updates.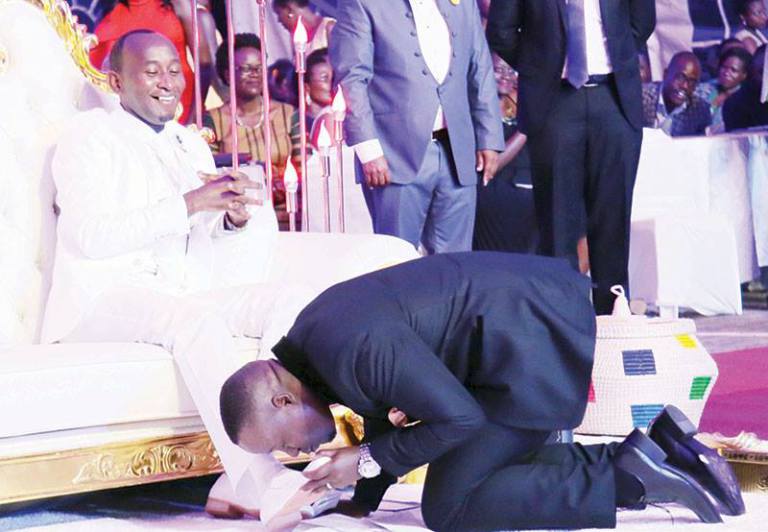 Prophet Elvis Mbonye is a Ugandan modern-day prophet of Zoe Fellowship Ministries (ZFM). He even claims to have been to heaven where he came face to face with God. His church is usually attended by most Ugandan politicians, young and rich people.
Prophet Elvis Mbonye is 44 years old as of the year 2021. He was born on 27th March, 1977 in Uganda. He gets to celebrate his birthday on 27th of March every year.
Prophet Elvis Mbonye was born to Leo Ntiru and Teddy Ntiru of Bugolobi, Uganda. He was in a family of 7 where his parents died in 1990 and 1996 respectively, leaving them orphaned.